Homepage
Main content starts here, tab to start navigating
Its getting closer to the holidays, so let me help you prepare! There's so many great options for you to choose from, they're all scratch, made, and soy free! You have the option to get anything gluten free as well! November 18th is the last day to place your order, and November 22 is the latest pickup date.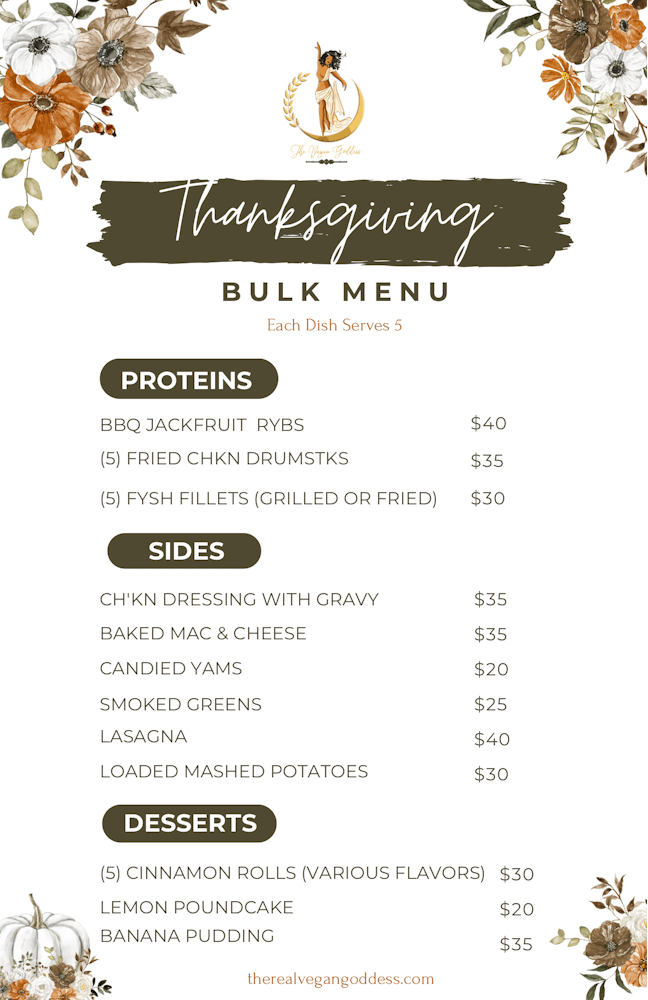 What We Do
We specialize in meal prep and catering for all events! What sets us apart is that we make all of our own proteins from scratch, and they're gluten and soy free! We cater to all dietary preferences such as; Gluten Free, Alkaline and Raw Vegan. We want to assist in enhancing your quality of life while providing you so much flavor. Let us nourish you!
View Menus
Catering
Business & Schools Events, Weddings, and Family Events. Lets us cater your next moment!
Inquire Now